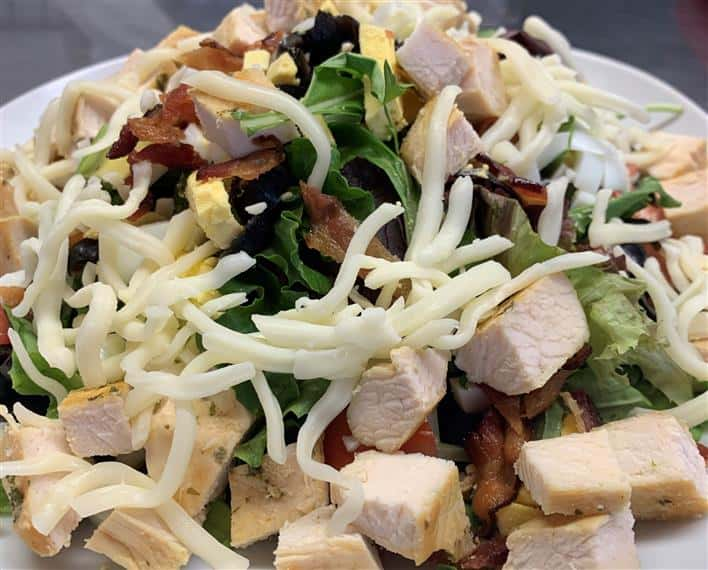 Food Network
In January 2011, our burger restaurant was chosen to be featured on the Food Network's Diners, Drive-Ins & Dives. The response we have received after the show is beyond anything we could have ever imagined and we are so thankful for this opportunity.
"...This is a serious crew...filleting salmon, cooking pork shoulders, making 8-hour marinara sauces — all in a tiny kitchen." ­
- Guy Fieri, Food Network
When Guy visited, we prepared three dishes with him:
Cuban Panini

Homemade Marinara Sauce

Spaghetti Squash Primavera
We've received an overwhelming response of people asking for the spaghetti squash recipe and we're excited to finally share it with you!
If you ever want to watch the episode we're featured on, it's Episode DV1105H. We're sure they play reruns, so you might be able to catch us!
Download the Spaghetti Squash Recipe.
"...This is a serious crew...filleting salmon, cooking pork shoulders, making 8-hour marinara sauces — all in a tiny kitchen." ­
- Guy Fieri, Food Network