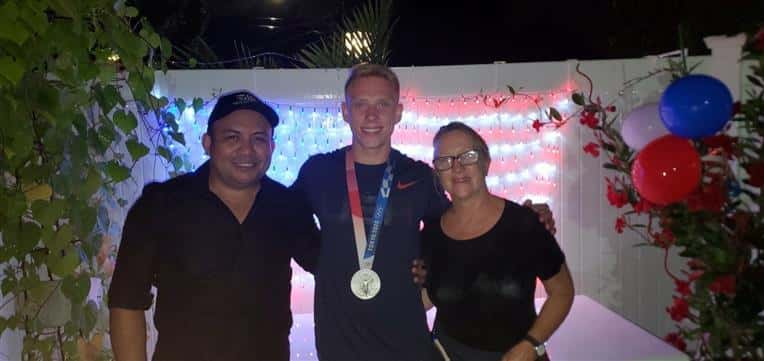 Recent Events
What A Great Week At The Pit Stop!
On Tuesday August 10th we had the privilege to cater the celebration of USA silver medalist Andrew Capobianco. He won his medal in the diving competition. Friends and family were treated to steak, chicken parmesan, eggplant rollatini, salmon, and endless desserts.
Then on August 11th we catered a lunch picnic for 200 people at Central Park for Chase Bank's annual softball event. Our 10th year doing this event and it was better than ever! Wraps, sandwiches, desserts, fruits and beverages, you name it!
We feel so honored to continue to serve our community. We would love to be a part of YOUR next event. Check out our catering menu and give us a call!!
1-516-223-7799